Technologies
We bring a wide range of skills to the table…control systems, SCADA, network, web/mobile, database, and more.
SCADAware integrates the right tools and technologies to improve the efficiency of the client's production process.
SCADA Systems: Solutions provider for Wonderware, FactoryTalkView, Intellution, Citect, Iconics
Web-Based SCADA: Inductive Automation
Touch-Screen HMI: Allen Bradley, Siemens, Maples Systems, Red Lion, Schneider, Mitsubishi
PLCs: Allen Bradley, Schneider/Modicon, Siemens, Wago, Bristol, Mitsubishi, Koyo, etc.
Telemetry: Prosoft RadioLinx, MDS
Fieldbus  Networks: Ethernet/IP, DeviceNet, Profibus, Modbus/TCP, DH/RIO, CCLink
Motor and Pump Controls: Allen Bradley, Cutler Hammer, Danfoss, Toshiba, Yaskawa, etc.
Instrumentation: Flow, Pressure, Temperature, DO, ORP, Turbidity, pH, Conductivity, etc.
Control Valves and Actuators: Rotork, Auma, Tyco, ABB, etc.
Operating System Support: Microsoft Windows (XP, Win 7, Server 2003, Server 2008), Linux
Reporting and Database Systems: SCADA Based or Custom, RSSQL MS-SQL, Postgres, Oracle, etc.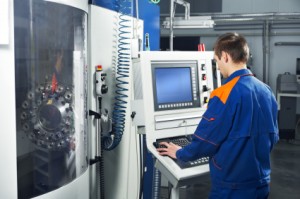 Hardware Supported
Allen-Bradley PLC
Modicon / Square D / Telemecanique PLC
Bristol ControlWave RTU
GE PLC
Mitsubishi PLC
Automation Direct PLC
Texas Instruments PLC
Omron PLC
Siemens PLC
Wago I/O System 750 PFC
Sixnet RTU & I/O Products
Sixnet Ethernet Products
Licensed and Unlicensed Radio Systems – Prosoft (Locus), MDS, ESTEEM
Variable Frequency Drives
Vision Systems
Process Instrumentation
Allen-Bradley Kinetix 6000 Motion Control
Allen-Bradley Kinetix 3300 Motion Control
Allen-Bradley Ultra300 Motion Control
AC Tech Lenze Servo Drives
Software Supported
Modicon Concept, ProWorx32 Unity, PLC Programming Software
Allen-Bradley PLC5 and SLC 500 PLC Programming Software
Allen-Bradley ControlLogix Logix 5000 PLC Programming Software
Allen-Bradley RS Linx
Allen-Bradley RS View & RS View SE SCADA
Iconics SCADA
Citect SCADA
Intellution Fix & iFix SCADA
Wonderware SCADA
Entivity Steeplechase
National Instruments LabVIEW
Linux OS
Windows Win7, OS – XP, 2K, ME, NT, 98, 95, DOS
MS Office Professional
MS Visio
MS SQL
VBA, VB, C, HTML, XML
Sixnet Software, ISaGRAF
Inductive Automation – Ignition SCADA
Don't see your system listed?
Our engineers are constantly expanding their expertise.